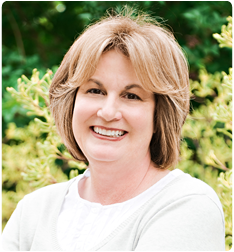 Pamela Jones – Front Office
Working at the front desk gives me the opportunity to really get to know our patients as I schedule their appointments, make financial arrangements, and answer any questions they may have. Our patients are like an extension of my family and I enjoy hearing about their lives outside the office. Our team truly enjoys working here and you'll always see smiles on our faces!
My husband's name is Bryan and we have a son, Joshua, a dog named Jacob, and a cat named Turbie. We love to take our trailer out to the beach on the weekends and spend quality time together.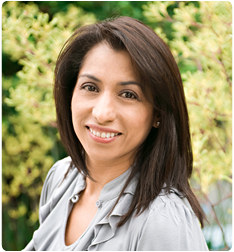 Minerva Carlos – Registered Dental Assistant
I have worked in the dental field for more than 20 years and assist our doctors chairside and work in the lab. It is very rewarding to help our patients obtain the smile they've always dreamed of and to see the confidence they gain as their treatment progresses. Our entire office goes above and beyond what our patients expect to make sure their experience with us is wonderful!
I am married to my husband Luis, and we have two children, Alejandro and Arianna. I love camping with my family, being outdoors, and going to the beach.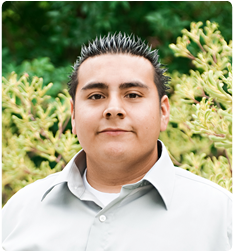 Ismael Calderon – Front Desk / X-ray Assistant
I am excited to work at our Arcadia Office, be a part of a great team, and learn all there is to know about orthodontics. We have the best equipment available, which makes our patients' treatment more effective and efficient. I enjoy the satisfaction of knowing I helped someone get a great smile and improve their self-esteem.
When I'm not working I enjoy fishing, paintball, and tending to my koi pond.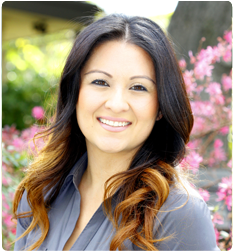 Stephanie – Dental Assistant
I assist Dr. Lee chairside and ensure prompt communication with our patients and their dentists to provide seamless comprehensive care. As our high-tech practice goes completely digital, I am also in charge of all electronic treatment records and files that keep our practice organized and efficient. I used to work for Clear Channel (KIIS FM) radio but decided to enter the orthodontic field because I enjoy meeting new faces and helping people transform their smiles with our awesome team!
My husband and I love to travel, and our three boys keep me quite busy with their after-school sports programs. We also have two tiny little dogs we spoil more than we spoil our kids. Come in and we'll chat about music, sports, or dogs!
Hannah – Dental Assistant
Working in the orthodontic field sets the dental field high for me, due to it being the most fun and educational all in one. I have worked in the dental field now for 4 years and with Dr. Lee for the past year. What I do to obtain efficiency and productive work at her office is, work chair side with our doctors' and connect with our patients on a level of comfort and care. Not only do I work in the back but I expanded my job title to work on digital programs that process and connect with our labs, and provide us with the best quality of appliances for our patients. My favorite part of my job is seeing our patients learn about their new smile and joining our orthodontic family.
I am married to my best friend Michael. He and I live in Pomona Ca, and we love to spend quality-time and enjoy seeing our family and friends. Come in and let's talk about traveling and places to eat, I'm such a foodie fanatic.
Brittany – Scheduling Coordinator
My name is Brittany and I became part of Vivian Lee Orthodontics in January 2015. As scheduling coordinator, I get to greet patients as they enter and leave the office, schedule appointments and try my ultimate best to keep the days running smoothly. My favorite part of the job is to watch the wonderful transformation of the patients smile! On my free time away from the office, I am part of Life in Motion Dance Company, a Disneyland Pass holder and I absolutely enjoy the company of friends and family! Come say hi!
Cindy – Treatment Coordinator
As your Treatment Coordinator, I make sure your initial visit is a positive and informative one and I look forward to answering any questions about your treatment to ensure your entry into our orthodontic family is smooth and comfortable. I began working in the orthodontic field in 2006 and before that I was in the adoption field.
Desert and fishing trips with my family, ATV riding and off-roading, mountain trips and international travel are some of my favorite hobbies. I also have the cutest 5 year-old niece!
My commitment to the patient's entire experience is evident from start to finish. I will explain the treatment plan that Dr. Lee designs for you, go over insurance coverage(s), as well as easy payment options. I love being a part of your beautiful smile!
Jorge – Treatment Coordinator
I grew up in Baldwin Park, CA and graduated with a business degree. In my spare time, I enjoy playing basketball, going to the gym, and reading non-fiction books. Working at Vivian Lee Orthodontics has been a fun and educational experience. Both Dr. Lee and Dr. Chong are wonderful orthodontists, who not only pay attention to detail but show genuine care for each and every one of their patients. I am grateful for the opportunity to be part of this team and look forward to many more years of success with them.